Construction of the New Crystal Park Fire Station /
Shelter-in-Place
November 2008: Construction Begins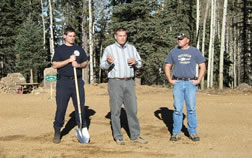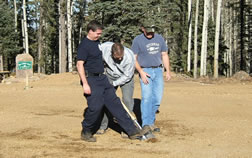 Pictures Above:

Speech!

Firefighter Sand, Deputy Chief Welsch and Lt. Collins put their collective feet to the first shovel of dirt for the new building. Ground-breaking for the fire station culminates a long effort initiated by Crystal Park as a key part of its Community Wildfire Protection Plan. 
The fire station will be used in several ways that include "shelter-in-place", maintenance facility, and the designated home for fire apparatus and the Crystal Park Fire Department. The initial building should be completed by mid- December and will be operational 365 days/year. 
The Crew: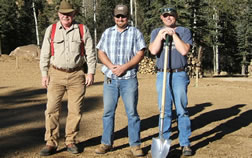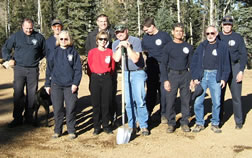 As a cost saving measure, the CPFD members have agreed to volunteer their time to do construction work and to ensure the facility has heating and electricity.
And Up it Goes!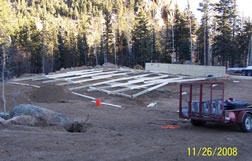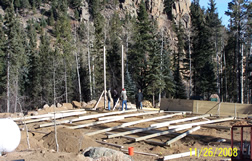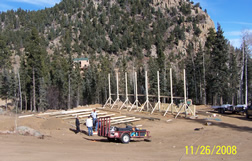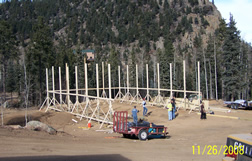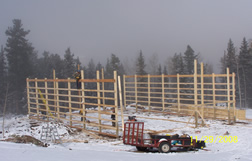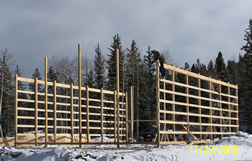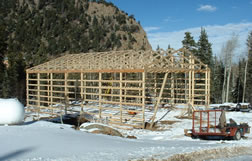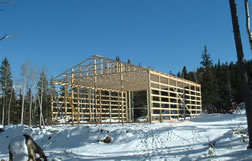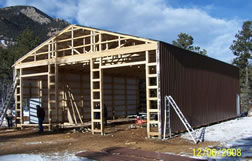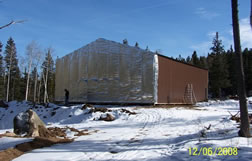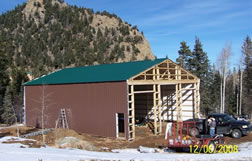 ALMOST DONE!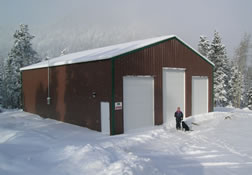 NOW WE'RE TALKING!!!!